Personal and Transpersonal Psychosynthesis:
A Unique Path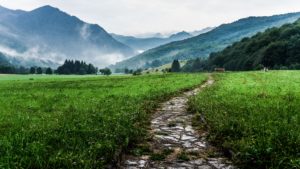 Every person is an individual, and the psychosynthesis of each person follows a unique path. At the same time, the overall process of psychosynthesis can be divided into two stages: personal and transpersonal.
In personal Psychosynthesis, the integration of the personality takes place around the personal self, and the individual attains a high level of functioning in terms of work, relationships, and general living that is meaningful and satisfactory to the individual.
In the transpersonal stage the person learns to achieve alignment with and to transmit the energies of the transpersonal Self, manifesting such qualities as responsibility, the spirit of cooperation, global perspective, love and purpose, and having access to inner guidance and wisdom.
Often the two stages overlap: there can be a considerable amount of transpersonal activity long before the stage of personal integration is complete.
from the Synthesis Center: http://synthesiscenter.org/ps.htm
Photo by Lili Popper on Unsplash