Dr. Dorothy (Didi) Firman, Ed. D, LMHC, BCC Founder of The Synthesis Center and Director of Training for Synthesis Center SF
Dr. Firman has worked in the field of psychology and counseling for more than thirty years and has traveled and taught nationally and internationally. Her specialties include: psychosynthesis, a spiritual psychology; coaching & counseling towards meaning and purpose in life; and speaking, teaching & consulting with a focus on personal and spiritual empowerment.
Dr. Firman and her books have been featured on many TV and radio shows, including Oprah, Fox News, New Morning, Wisdom Television, Nightbeat, Eldervision, Time for Spirit and the CBS special Family 2 Family, among others. She works in Amherst, Massachusetts, where she lives with her husband of forty years. She has three grown children and four granddaughters. Didi is a practitioner of Iaido, a Japanese martial art, and holds a black belt.  Her life is defined by an ongoing inclination to listen for the call of Self—and then to answer.
Didi is also the New York Times bestselling co-author of Chicken Soup for the Mother and Daughter Soul as well as Chicken Soup for the Soul, Celebrating Mothers and Daughters and Chicken Soup for the Father and Son Soul. She is also the author of Daughters and Mothers: Making it Work, and co-authored with Kevin Quirk, Brace for Impact: Miracle on the Hudson Survivors Share their Stories of Near Death and Hope for New Life. Coming on the anniversary of the miracle landing of flight 1549 on the Hudson River, the book celebrates the call to living lives of meaning and purpose that passengers and first responders have experienced after this near death experience. Her books have been translated into many languages.
Didi is the founder of the Synthesis Center and the director of its training programs. She is a professor of psychology, an author and a speaker. Her work in coaching is primarily as a trainer, though she maintains a small coaching practice.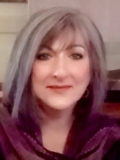 Susan Jewkes Allen, MSW, GCDF
Founder & Director of Synthesis SF
Susan Jewkes Allen is based in the San Francisco Bay Area and has a global practice working with people who want to create meaning, find balance, and make a difference in their career and life. A cornerstone of her  practice is to encourage and guide clients to identify vision, affirm belief and inspire action to build a career path that offers fulfillment and joy.
In her early career, as a clinician and psychotherapist, she formed an understanding about how work is a key determinant of health  – physical, emotional, social, economic and spiritual well-being.  This led to a new phase in her career as a community developer and consultant on work, business, health and entrepreneurship with governments, non-profits, education sectors, and business in the U.S., Canada, Europe, Africa and Asia.  She has consulted with and for the World Health Organization, Health Canada, the World Bank, the Inter-American Development Bank, United Nations and numerous educational institutions and non-profits.
For the past 20+ years, Susan's private practice has focused on work with diverse individuals from youth to retirees, as a career coach and trainer, facilitating career development through a combined entrepreneurial and values driven approach.  Susan's expertise on career transition and health has been sought after in print and radio outlets, including CBC radio, US News and World Report, and the New York Times.
Susan is the co-founder of Life + Work, LLC and an associate and career consultant at the Bay Area Career Center in San Francisco, where she applies her extensive experience and expertise in career and personality assessment in workshop settings.
As the founder of Synthesis Center SF, she is excited to bring her training in psychosynthesis to coaching, and to offering the Synthesis Center's program in support of the a new generation of psychosynthesis coaches.
  Sara Vatore, M.Ed., BCC, SEP
Sara is a Board Certified Life Coach, Somatic Experiencing® Practitioner,  Somatic Educator, Certified Nia White Belt Instructor, and a Peak Performance Coach.
She is a core faculty member at Synthesis Center San Francisco and the Peak Performance Coach for Hampshire Gymnastics' Competitive Team in Amherst, MA. Sara also serves on the Board of Directors at the Amherst, Synthesis Center.
Through her understanding of the nervous system and the body, Sara helps her clients build capacity and resiliency in their systems, to more dynamically and easily negotiate life challenges, overcome fears and blocks and set and manifest goals.  Integrating the skills she learned from the Somatic Experiencing® Professional Training, Psychosynthesis Life Coaching trainings, Nia trainings and former career as a School Counselor, Sara's wide range of interests and passions blend together in a range of offerings.
 Sakura Nimura, MA
Transpersonal Psychology & Transformational Life Coach
Sakura is a Psychosynthesis and Transformational Life Coach who works with Japanese and English speaking clients guiding inner experience of  thoughts, feelings, sensations, dreams, the intuition, and the voice from the heart. Sakura supports clients in regularly taking care of themselves with a mindful attention to the inner experience, facilitating ways to break unfavorable patterns in life and start the writing a new life script with trust and confidence.
Sakura has training in Advanced Hypnotherapy with Bryn Blankinship, is a graduate of Duke University's Integrative Medicine Professional Mindfulness Training,  Psychosynthesis Life Coach Training, and holds an MA in Transpersonal Psychology from Sofia University.
Sakura comes to Life Coaching with rich and diverse experience, in the research, publishing and corporate worlds,  including research at Culture and Emotion Resarch Lab (CERL),  San Francisco State University ; Racing Coordinator at MOTO GP Group, YAMAHA MOTORS Co. Ltd in Shizuoka, Japan, Project Management, CORNING JAPAN Inc. Sakura also works as a Freelance Translator and has a Magazine Column at MYLOHAS by Mediagene Inc. 
Adjunct Faculty

Jon Schottland, MA, BCC
Jon has been working in the field of counseling and coaching for more than a decade, and is inspired and energized by the personal and professional growth that people achieve through the practice of psychosynthesis. There is something about this work that wakes people up to who they truly are, and more than that, it gives them the inner direction and resources to achieve a richer, more meaningful life.
Jon began his professional life in sports coaching and subsequently his practice evolved to include personal growth, human development, and self-actualization. His clients include individuals, couples, organizations, schools, business professionals, students, educators, engineers, musicians, and athletes to name a few. He maintains a private practice in southern Vermont and also work over the phone and via Skype to coach people in any geographic location.
Jon currently teaches in the NE Psychosynthesis Coach training program at Hallelujah Farms in Vermot and is on the Board of Directors of the Synthesis Center, one of the leading institutes for psychosynthesis education in North America over the past 35 years.
Jon draws upon an extensive background in meditation and tai chi, blending those spiritual disciplines with a master's level degree in developmental psychology and ten years+ of clinical practice in psychosynthesis psychotherapy.  The result is a wide bandwidth of theory and practice that reveals both the vast nature of Self and the particular intention of each soul to manifest distinctive human gifts and purpose in the world.
Jon is a graduate of the University of California, Berkeley and completed his graduate studies at Union Institute and University.  He works as a professional therapist, workshop leader, mediator and nationally certified life coach.  With a healthy dose of humor, playfulness, creativity and passion, Jon offers a very personal and experiential approach to his workshops to open up new avenues for self-exploration and discovery!
Alan C. Haras, MA, BCC
Alan is a Psychosynthesis coach, spiritual director, retreat guide and an 800-hour Dharma Yoga teacher.   He is the founder and director of The Cardoner Institute for Contemplative Leadership and the owner of Hamsa Yoga Center in Lake Orion, Michigan. 
With a master's degree in Religious Studies and extensive training in Ignatian Spirituality, Psychosynthesis and Yoga Philosophy, Alan's courses, seminars and workshops are suffused with a deep appreciation for the world's wisdom traditions; joyfully drawing upon a host of stories, anecdotes and teachings to illustrate shared themes of growth and transformation.  He lives in Michigan with his wife Rita G. Patel. 
 RAÚL QUIÑONES-ROSADO, PH.D.
LIBERATION PSYCHOLOGIST • AUTHOR • SOCIAL JUSTICE EDUCATOR • COACH
Grounded in over three decades of social justice education, antiracism organizing and integral transformative practice, Dr. Raúl Quiñones-Rosado works one-on-one with individuals and groups who seek to align their critical analysis, social justice values and principled work with their unique passions, talents and deeply-felt life purpose — to help create a better future society — while being able to enjoy a more balanced and harmonious life now.
Of his "self-in-society synthesis" coaching work, Dr. Quiñones-Rosado says:
Since 1990, I have been teaching and training groups of people who, like me, seek to make a difference in the world. I have mentored and coached organizers, activists, helping professionals, organizational leaders and others who have felt the urgent need to deal with challenges—at work, in community, at home, or within—that get in the way of their own well-being and, often, of their social change efforts. Others clients, however, are people seeking to address other more subtle, if not somewhat more profound, aspects of development: to align their views, understandings, values and ethics with their unique passions, talents and deeply-felt Life Purpose while also enjoying greater balance and harmony in life, a deeper level of whole-being integrity with the world.
Dr. Quiñones-Rosado holds a PhD in Psychology, specializing in integral and liberation psychologies. He is steeped in cultural and consciousness studies, and has trained in both healing and martial arts. Author of the consciousness-in-action framework and approach, he is also a certified NLP and Psychosynthesis coaching practitioner, and is a long-time meditator. He writes and offers educational programs on social identity development, Latino race policy, social power, racism and other hinderances to integral well-being and development.