Susan Jewkes Allen, MSW, GCDF – Life-Work Coach, Trainer
and Founder of Synthesis SF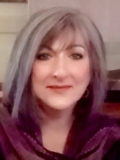 Susan Jewkes Allen is based in the San Francisco Bay Area and has a global practice working with people who want to create meaning, find balance, and make a difference in their career and life. A cornerstone of her  practice is to encourage and guide clients to identify vision, affirm belief and inspire action to build a career path that offers fulfillment and joy.
In her early career, as a clinician and psychotherapist, she formed an understanding about how work is a key determinant of health  – physical, emotional, social, economic and spiritual well-being.  This led to a new phase in her career as a community developer and consultant on work, business, health and entrepreneurship with governments, non-profits, education sectors, and business in the U.S., Canada, Europe, Africa and Asia.  She has consulted with and for the World Health Organization, Health Canada, the World Bank, the Inter-American Development Bank, United Nations and numerous educational institutions and non-profits.
For the past 10+ years, Susan's private practice has focused on work with diverse individuals from youth to retirees, as a career coach and trainer, facilitating career development through a combined entrepreneurial and values driven approach.
A strong commitment to lifelong learning includes undergraduate, graduate and post-graduate studies and degrees in Psychology, Social Work and Career Development from: New York University, New School for Social Research, University of Arizona,  Clinical Practice from the University of Calgary and completion of the University of Wisconsin's Global Career Development Facilitator program. Ongoing professional training includes: Certification in Career and Entrepreneurship development, post-graduate studies in transpersonal psychology, Psychosynthesis, addiction treatment modalities, creativity coaching and advanced personality studies.She is a certified provider of the Myers-Briggs Type Indicator, Strong Interest Inventory, FIRO-B and Enneagram of Personality, a certified and registered Global Career Development Facilitator (GCDF10213-US) and a member of a number professional associations, including: the Association for the Advancement of Psychosynthesis (AAP), National and California Career Development Associations (CCDA and NCDA),  the IEA (the International Enneagram Association) and the Creativity Coaching Association.
Susan is the co-founder of Life + Work, LLC and an associate and career consultant at the Bay Area Career Center in San Francisco, where she applies her extensive experience and expertise in career and personality assessment in workshop settings. Susan's expertise on career transition and health has been sought after in print and radio outlets, including CBC radio, US News and World Report, and the New York Times.
As the founder of Synthesis Center SF, she is excited to bring her training in psychosynthesis to coaching, and to offering the Synthesis Center's program in support of a new generation of psychosynthesis coaches.