The Synthesis S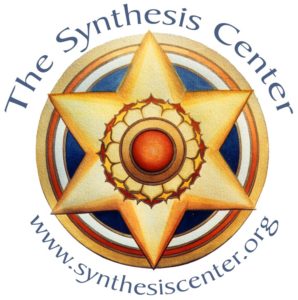 an Francisco Psychosynthesis Coach Training program is offered in San Francisco in
collaboration with The Synthesis Center, Amherst, Massachusetts – founded in 1976, as a non-profit
education organization committed to supporting the conscious evolution of individuals and society as
a whole, through the teaching and practice of psychosynthesis.
Under the direction of The Synthesis Center founder, Dr. Dorothy (Didi) Firman, BCC, Ed.D, LMHC, experiential learning takes place in group, and individual, in-person and remote format. Designed in 3-parts taking place over 12-months, with a total of 150 hours of training, you will be supported in developing your own unique "voice" as a professional. The training focus is on the: Theory, Application & Practice of coaching skills, within the framework of psychosynthesis maps, models and techniques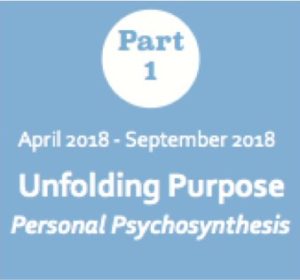 Part 1 – Theory:  An intensive 6-month introduction to the theory, models, maps and techniques of psychosynthesis. Four in-person weekends offer experiential learning that offers the opportunity for personal / professional insight and a deeper sense of purpose in your work and life. Between group weekends, you will practice with a co-guide, engage in reading and writing assignments and have the opportunity to participate in live and on-demand teleconferences, and receive individual support.  This theory foundation is designed to offer you a rich learning experience as you build a deeper connection to your unfolding purpose, making meaning and living values. Part 1 provides 60 training hours.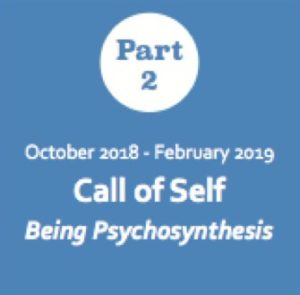 Part 2 – Application: The application of psychosynthesis theory to life and work, is the focus of this 5 month intensive, as we develop and practice "being psychosynthesis". Coach training includes  theory and practice including: The Act of of Will; Transpersonal Themes;  Dimensions of Growth; and the Path of Self Realization; the 7 Core   Concepts of Psychosynthesis Training; working with the Psychological   Functions of Feeling, Sensation, Thinking, Intuition, Imagination and   Desire.  There will be 5 in-person weekends and remote webinar and peer support sessions between training weekends.  And you will   continue to work with your co-guide and move in alignment with your   own unique call of self.   Part 2 provides 60 training hours.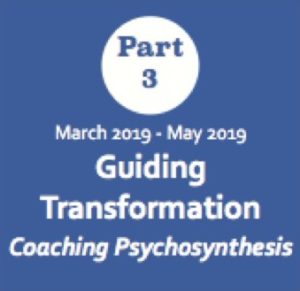 Part 3 – Practice: in the tools and techniques of Psychosynthesis to guide in your chosen coaching application area within a 3-month peer supported and trainer guided learning and experience cycle. Participants will complete and present a project related to coaching, psychosynthesis theory, applications and/or practice, of your own choosing. Coaching practice will lead to the acquisition of coaching hours toward the BCC credential. We will also engage in review and preparation for the BCC exam and explore Building Your Coach Identity  &  Finding Your Unique Voice as a Coach.  A bonus 10 hour BCC exam preparation & Coach Practice building is also offered to full program participants.           Part 3 provides 30 coaching/training hours + 10  support hours.